Halloween is my favorite time of the year to binge all of my favorite movies. There are a few new releases in 2019 including IT Chapter 2 and Haunt that I'm excited to watch. In 2020 we can expect the Candyman sequel. These movies are all pretty cool. I find them to be different from the average horror flicks because of their diverse casting choices. Movies, over the years, have generally served familiar tropes. Some do so to follow a tried and true formula that often works. But sometimes they don't. It is quite a feat when they can turn these tropes on their heads.
It goes without saying that over the years, Hollywood has had some issues with adequate racial representation in starring roles. I'm tired of the often joked about sacrificial brotha/sista tropes. Many horror movies in the past are mired by inadequate budgets and a lack of talent. Yet they never lack in imagination and ingenuity. Films helmed by women or minorities can sometimes face budgets that are even less than the average. However, that doesn't mean there haven't been some excellent fright flicks that have avoided clichés.
For this list, I'm focusing on movies that star black performers (both as heroes and villains), or at least films in which one of the black performers actually survives the ordeal. Also if they were directed or written by someone black, then that is a definite bonus.
"Why are you focusing on this subject?" you may ask. Well, to be frank, when I go to the movies I am always on the lookout for someone who looks like me. It's refreshing, fun, and I become more invested in the product. I honestly have no other agenda on this matter beyond celebrating inclusivity.
After you finish reading this, come to GEMR and sign up if you haven't already. Follow KeebleInk — that's my username. Join my club, Diverse Universe, and the Horror club. Let us know what movies you like that stepped outside the normal tropes and highlighted someone not normally considered to be a hero.
So let's have some fun and take a look at Keeble Ink's Top 13 Black Horror Movies!
---
The Thing (1982)
---
The plot: a shape-shifting alien that assumes the appearance of its victims hunts a research team in Antarctica. This ensemble cast is fantastic, and I had to stick this one in because of the ambiguous ending. Who is the Thing? Kurt Russell or Keith David — are either of them infected? It has great acting and great directing. You never knew who was going to be infected next in this John Carpenter masterpiece.
---
Vamp (1986)
---
Ordered to fetch a stripper, a group of fraternity pledges tries the After Dark Club. And, if you haven't figured this out already given the title, instead of finding a stripper, they meet a tall Vampire instead. Grace Jones as a Vampire — Grace Jones, dude!!! This was a fun movie; creative and different. It's a horror-comedy, so if you like some laughs with your thrills, this is a great movie for you. If you haven't seen it, check it out.
---
Predator 2 (1990)
---
During a heat wave, a gang war breaks out in Los Angeles. At the same time, a sophisticated alien hunter — the Predator — stalks the citizens of the city. The only man between this hunter and his prey is veteran LAPD officer Lieutenant Mike Harrigan. It comes close, but falls short of the 1987 Predator. It's still worth watching, though, and hits my criteria.
---
Candyman (1992)
---
The moral of this story? Don't take research too far. A skeptic grad student decides to disprove a myth by researching a monster, and in doing so he accidentally summons a murderous soul with a hook for a hand to reality. Written by Clive Barker and starring Tony Todd, this movie was a money-making cult classic favorite. If you haven't seen this classic, you should. And if you aren't scared of bees already, you will be after you watch Candyman.
---
Switchback (1997)
---
After a notorious serial killer kidnaps his son, demoted FBI agent Frank LaCrosse travels to Amarillo, Texas, where he believes the murderer is headed. All the while, two travelers in an extraordinary vehicle travel cross-country. Who is the kidnapper/serial killer between the two travelers, played by Jared Leto and Danny Glover?
---
The Blade series (1998)
---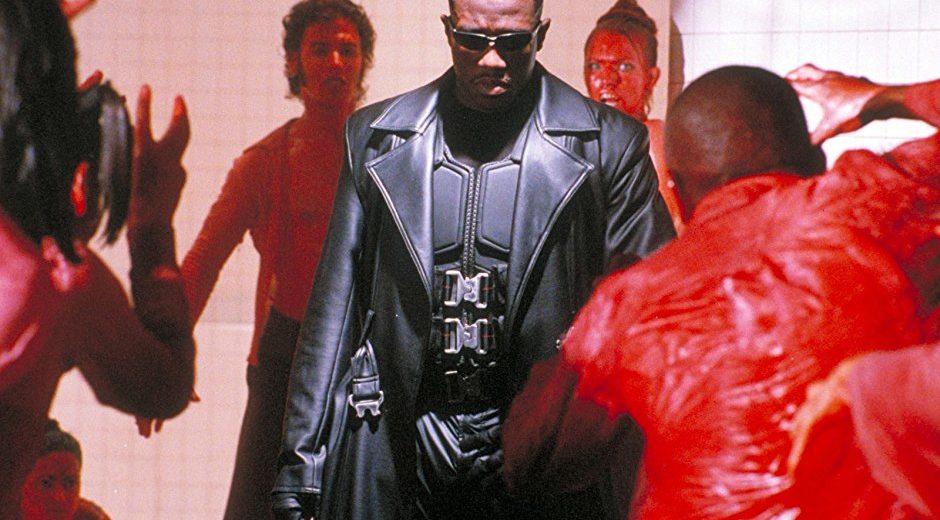 A half-mortal, half-immortal is out to avenge his mother's death and rid the world of vampires. Blade is based on the Marvel superhero and portrayed by Wesley Snipes. The trilogy is iconic and a classic template for the rest of the MCU. Without Blade's success, Iron Man would never have followed. And Blade did the R-rated superhero thing long before Deadpool. Come on! Blade is a Black Dhampir! How cool is that?
---
Fallen (1998)
---
Homicide detective John Hobbes, played by Denzel Washington, witnesses the execution of serial killer Edgar Reese, which should have been the end of things. But after the execution, the killings start again, and they are very similar to Reese's style. There are hints of the occult and the possibility that an evil spirit is behind the killings. This movie makes a Rolling Stones song sound haunting, and what else can I say? this movie stars Denzel Washington — Denzel "freakin" Washington! Watch it!
---
Deep Blue Sea (1999)
---
Searching for a cure for Alzheimer's disease, a group of scientists in an isolated research facility become prey to their shark creations. Their experiments make the aquatic hunters more intelligent, and during a storm, they begin to fight back. I love the behind the scenes story about this one. Sam Jackson's character was supposed to survive this movie, but he was tired of the long days of filming in cold water. He suggested that no one would believe the star would face his demise mid-film and that LL Cool J's character should live. It worked! This is still considered one of the most iconic deaths in a horror film. It was so unexpected no one saw it coming. In the end, Sam got to play golf while the rest of the cast finished shooting a pretty good shark film.
---
Pitch Black (2000)
---
A commercial transport ship and its crew are marooned on a desolate planet. Unfortunately, also on board is a killer and his bounty hunter. Oh yeah, and the planet is infested with bloodthirsty creatures that only come out to feast at night. The survivors soon learn that a month-long eclipse is about to occur. Riddick, the killer, is played by Vin Diesel and Keith David fills the protective father role to round out the ensemble cast. Throughout the movie, you do not know who will survive, which keeps you on the edge of your seat! It was a surprising and refreshing Sci-Fi Horror movie that launched a franchise.
---
AVP (2004)
---
During an archaeological expedition on Bouvetøya Island in Antarctica, a team of archaeologists and other scientists, led by Sanaa Lathan, find some ruins. In their exploration, they are caught in a battle between two legends. Soon, the team realizes that only one species can win. The Alien Versus Predator franchise is based on the successful comic series of the same name. The actors did a good job, the budget was sufficient, and it gave promise to more AVPs that, unfortunately, never came to light. It's not exactly heavy on plot — but if you're looking for awesome action, crazy fight scenes, and lots of monsters — it's a great film.
---
Get Out (2017)
---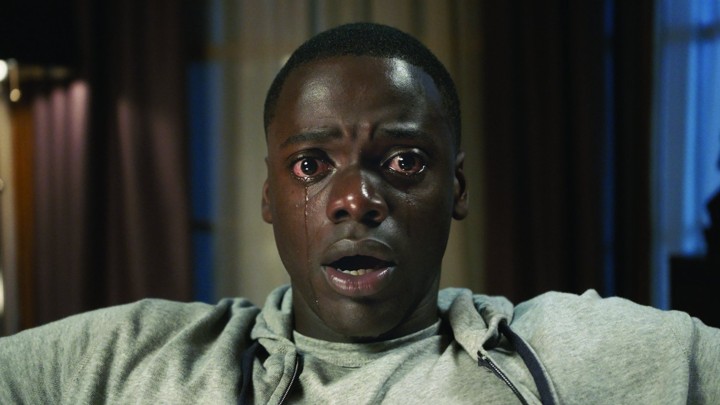 A young black man visits his white girlfriend's parents for the weekend, where his uneasiness about their reception of him eventually turns toward an eerie and frightening climax. It's an excellent premise and great choice between two endings that were shot by Director/Writer Jordan Peele (in his directorial debut). Daniel Kaluuya's acting is subtle and excellent, with a phenomenal supporting cast around him. This horror movie is a refreshing turn from the usual tropes and leaves you feeling unsettled. This is a unique, must-watch film.
---
Us (2019)
---
A family's serene beach vacation turns into chaos when their doppelgängers appear and begin to terrorize them. I like this movie. The third act twist leaves a big hole in the plot, but I sometimes think I was the only one that noticed. There is a lot of symbolism hidden throughout, and it's worth going back to watch it a second time to catch all the things you missed. Written and Directed by Jordan Peele (again!), it stars Lupita Nyong' o and Winston Duke as the leads. Both of the actors play outlier roles excellently. I liked it, and it's creepy enough to deserve a watch.
---
Ma (2019)
---
A lonely woman befriends a group of teenagers and decides to let them party at her house. But just when the kids think their luck couldn't get any better, strange things start happening that make them question the intentions of the woman they affectionately call "Ma." Octavia Spencer is phenomenal (and scary) in the role. The movie was somewhat predictable, but some of the scenes and her back-story were dead on and entertaining. I give the movie a thumbs up for the effort, and suggest you check it out!
I really hope you all enjoyed this list. I am excited and curious to hear your thoughts! What's on your list and from what era? Hit me up on GEMR to talk about your choices! Be nice to one another, and remember, Collectors of the World Unite!
---
Gemr is the #1 free app and website for collectors. It's the best place on the internet to meet fellow fans, show off your collection, talk all things geeky, and buy and sell cool stuff with people who love the same things you do. If you're looking for the only place on your phone (or the internet) built just for collectors — this is it!